The Arbre de Joie network was officially founded in 1996 by Maylis Cazaumayou. It is a French-Romanian partnership, with the aim of creating social, cultural, economic and playful activities in Purcareni.
Located in the bend of the Carpathians, at 625 metres altitude, the village of Pucareni is in central east Romania, at 15 kms from Brasov, capital of the region. Purcareni in Romanian, Pürkerec in Hungarian, shelters 1430 inhabitants, of which 60% is Romanian and Orthodox and 40% Hungarian and Lutheran.
Originally, it was the "Opération Villages Roumain" (Romanian Villages Project) that led a strong action of pressure and of sponsorship in order to save thousands of villages from destruction, planned by the communist regime. Purcareni was sponsored by the French village Veyrier du Lac. Communication between the two villages was established in 1990, with the coming of a French delegation to Purkerec, Maylis being part of it. She fell in love with the country and she began to work on several projects with the young people of Purcareni and eventually they created Arbre de Joie.
Since, the network has developed its activities trying to bring an answer to the needs and demands.
Thus, over time, we have offered foreign language courses, animations for children and adults, we have organized trips and cultural exchanges, we have created a traditional dance group, a music workshop, a library, we have helped young people in their traineeship abroad, or in their "au pair" stay, we have launched a children's sponsorship, we have welcomed artists for different workshops and we have developed rural tourism which is our main activity today.
---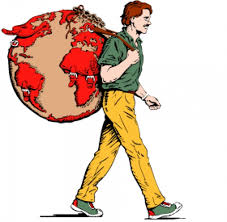 "Arbre de Joie (Tree of Joy) : in Purcareni, at 15km from Brasov. A lost village where unforgettable people live. Take the direction of Buzau until you reach Tarlungeni. At the exit, on your right, a secondary road. Just before Zizin, turn left. It is hard to find Purcareni, this little village located at the end of the road, at the edge of the natural reserve of Zizin. Tree of Joy is the network of the youth of the village, Romanians and Hungarians together. Some of them can accompany you to Brasov or to the environing mountains. Don't miss it!"
Le guide du routard